QA890--24bit 192Khz PCM&DSD(DoP) HiFi DAC
Price: QA890(Without USB, Without Remote control) USD $750.00
Option 1: add XMOS USB,Add USD $100.00,
Option 2: add Remote control, Add USD $20.00,
(All Exclude shipping cost)(in Stock)
How buy it: Click here Warranty: Click here
The QA890 DAC designed use double AK4495S, and It can setting the built in filter parameter , it can auto detect the input signal DSD or PCM .

There are no design compromises, built with all high-grade audio parts, complicated power supply systems and clock circuits, .

24bit/192KHz PCM and DSD Support

QA890 supports up to 24bit/192KHz and DSD64/1bit/Stereo(DoP input or USB) .


ALL To DSD mode, hear more than CD

Provides 6 kinds of sound mode, include five different sound filtering mode, the more innovative provides ALL To DSD mode, to meet a variety of listening style needs.

ALL to DSD mode, DSD decoding due to the short path, the decoding process is simple, full DSD decoder, no need to find for DSD music file.

ALL to DSD mode can will all formats to SACD 1Bit 5.6MHz high resolution, even if the original signal is PCM, after this conversion, CD will listen more like a very fun with the fun taste DSD sound playback.



Redesign the high quality clock

Do not use traditional TCXO clocks. We has Listen and contrast the variety of TCXO clock, found that there is almost a problem, the sound is too modern and the lack of traditional music aesthetic beauty.

QA890 redesign the low noise power supply with a low noise and low jitter clock, ensure a vivid natural sound detail and precise stereo sound field while also having good musical aesthetics.

Isolation + filter to eliminate noise and EMI

The newly developed full digital signal / ground isolation system eliminates the impact of noise from the digital audio processing section and the MCU control section on the DAC.

Multiple digital signal channels to increase the custom filter device to prevent high-frequency noise caused by deterioration of sound quality, to achieve a clear, smooth playback sound quality.

The isolated I2S signal will then be perfect for waveform reproduction and clock phase correction, making the music dynamic range wider, playback more accurate, especially in the small dynamic ups and downs and transparency is even better.

Each part of the circuit independently, each circuit board design with noise absorption circuit.

The AC earth has the corresponding device to absorb noise, eliminating the interference of various parts of the noise and noise, improve the signal to noise ratio, so that the music background more quiet, improve the overall analysis.
QA890(With USB) Also have a XMOS USB Bridge to Computer (Option)
 
The QA890(With USB) also is have an asynchronous High Speed USB to digital audio interface that extracts the highest possible audio quality from computer audio sources.

The QA890(With USB) is have High Speed USB 2.0 input data connection – Sampling rates up to 192 kHz and word lengths up to 24 bit are supported.
Great care was taken in the design of the QA890(With USB) to isolate the noisy computer/USB environment from the digital audio output. The USB receiver and processing are powered by the computer, while the output line drivers are powered by a separate isolated linear power supply.

The QA890(With USB) USB is designed to work with both Apple Macintosh and Windows PC computers. Microsoft Windows PC's require the included Windows driver which works with Windows XP, Vista and 7 and windows 8.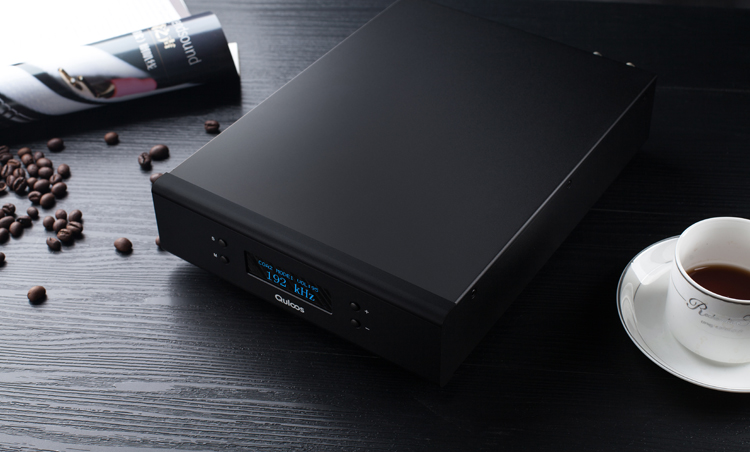 Highlights:
High standard power supply design:
- 2 toroidal transformer for digital and analog circuits separately with vibration isolation and absorbing design, and without interfering the digital clock circuit completely.
- TPS7A4700、LT3042、LM1086、LT1965、ADP151....More than 20 independent ultra low noise LDO for each circuit module offer the power supply, to ensure the cleanest sound.
Provides 6 kinds of sound mode can be options (5 filters mode + ALL To DSD) to suit different sound style preferences.
Pre-amplifier inside with on/off and volume control (volume set to 100 will auto off the pre-amplifier).
Two different sound style's coaxial input port, while coaxial 1 with impedance automatic matching function.
2 groups AK4495S independent for left and right channels, left and right separation, digital and analogy separation, excellent sound separation.
Using the unit price of more than USD 20 Switzerland Schurter DD12.9121.111 Power Entry Connector Receptacle, ensure that it is in any electrical environment are sound performance.
Using CMC805 Silver-plated high-end input RCA coaxial socket, balanced output using Neutrik connector.
4-layers PCB for all circuit boards.
Speification:
DAC: AK4495S*2
OPA: AD797*6
High quality sampling clock reform circuits.
input: RCA Coaxial*2, Optical*1, USB*1[only for (QA890 with USB)]
Digital format: 16bit to 24bit, up to 192K Stereo (sampling rate and bit adaptive), DSD64(Coaxial&Optical input or USB)
Analog output: RCA*1, XLR balance*1.
Analog output:
- 0dBFS signal RCA output level: 2.2V RMS
- 0dBFS signal XLR output level: 4.4V RMS
- Frequency response: 0-20Khz
- S/N: 123dB
- Dynamic Range: 120dB
- Total Harmonic distortion: 0.0006%
- Output impedance: 80 ohm(RCA)/160 ohm(XLR)
Power: <20W
Input Voltage: AC 110V and AC 220V selectable
Dimensions: 215mm x 300mm x 70 mm

Weight: 4.2KG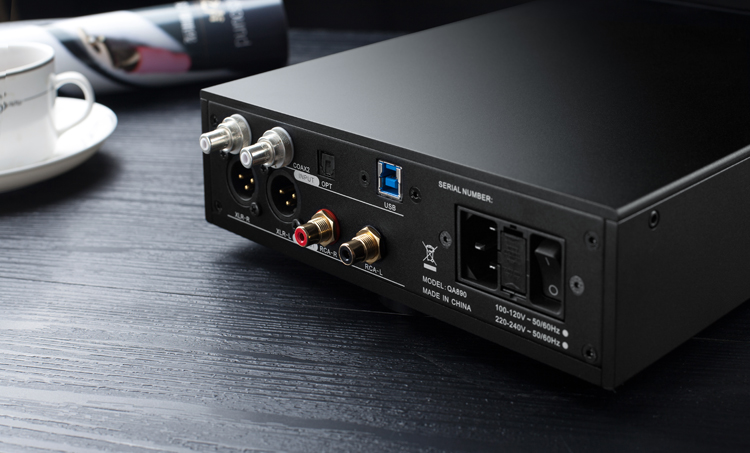 input&output Port....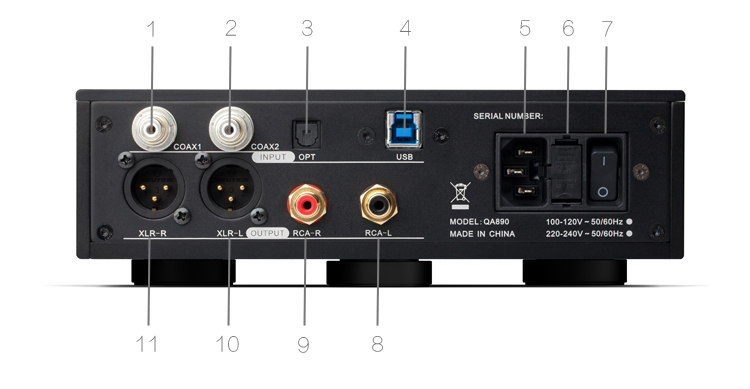 1--Coaxial input 1 2--Coaxial input 2
3--Optical input 4--XMOS USB input(Option)(Otherwise have use screw lock the aluminum to block the hole)
5--AC input 6--Fuse(5mm*20mm 1A or 2A)
7--Power switch 8、9--Analog output RCA
10、11--Analog output XLR balance
Internal PCB board
(In order to improve the quality and sound quality, components are subject to change without notice.)
(The USB Board for Option-- USD $100.00)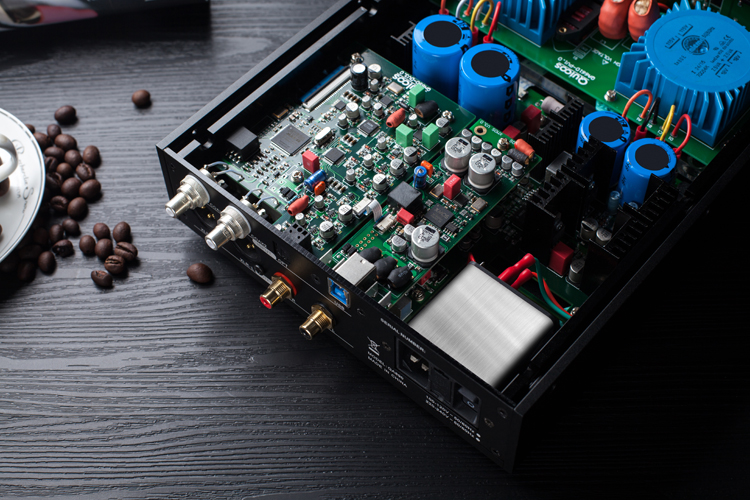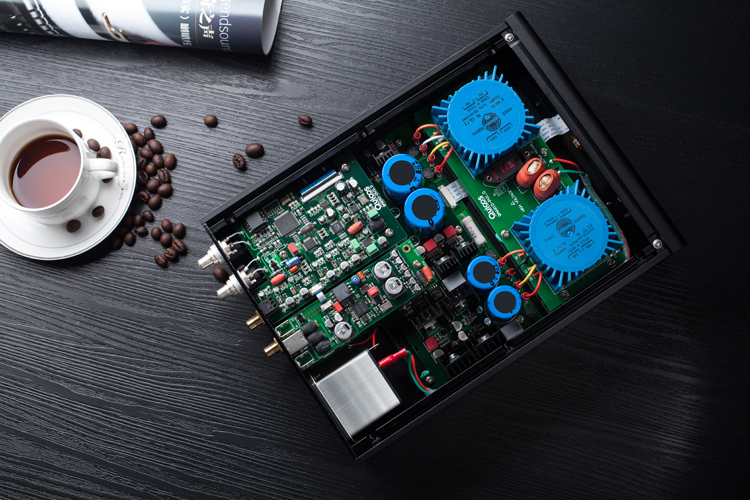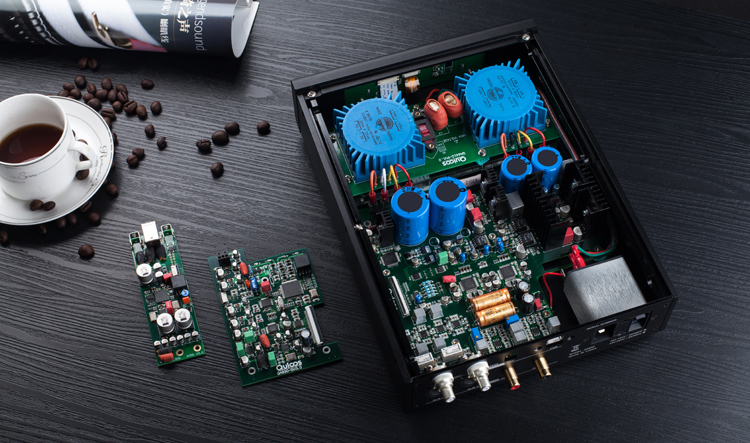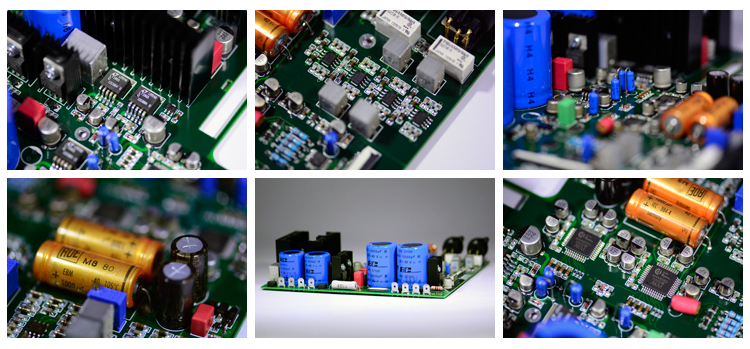 The QA890 remote control for option(USD $20.00) :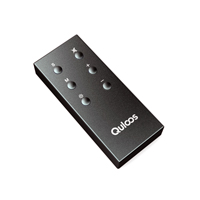 The following items are included with your Order:
QA890 DAC *1
Power Cable *1
User Guide *1
Remote Control * 1 (Option)
USB Cable *1 [Option, Only for With USB]
Price: QA890(Without USB, Without Remote control) USD $750.00
Option 1: add XMOS USB,Add USD $100.00,
Option 2: add Remote control, Add USD $20.00,
(All Exclude shipping cost)(in Stock)

At the time of purchase, please indicate the following:
Your couftry's voltage specs.
Payment methods 1: Direct remittance to PAYPAL , Our paypal account: cxqmcu@cxqmcu.com



Tip: We will send good by DHL/TNT/EMS Expres, and we will declare the sending for gift with a low value(For example: USD $100.00), to reduction reciever side to pay tax or try to avoid reciever side to pay tax.
If the list have not include your country, Please contact us for get your shipping by E-mail.

Email address: cxqmcu@cxqmcu.com clark_chen@aliyun.com 315392961@qq.com

------------------------------------------------------------------------------------------------------------------------------------

Payment methods 2: You alse can pay to our bank accout:
Our Bank of China Account:

A/C NO: 4766938-0188-129144-0 IN A/C WITH: TANG YAN
BENE'S BANK: BANK OF CHINA SHENZHEN BEI FANG BUILDING SUB-BRANCH
SWIFT CODE: BKCHCNBJ45A ADD: 1/F,BEI FANG BUILDING,SHEN NAN ZHONG ROAD,SHENZHEN,CHINA
POST CODE: 518033

Tip: The beneficiary name should be TANG YAN , Not is QLS Electronics.
After payment,please e-mail us the your recipient name、 recipient address、zip Code、 contact phone number.
Our Email address: cxqmcu@cxqmcu.com clark_chen@aliyun.com 315392961@qq.com

------------------------------------------------------------------------------------------------------------------------------------

Payment Method 3: Wester Union
You can select the nearest agency for westernunion, you only need my name, city and country to send money. They accept cash and online payment .After you send it, the workers of westernunion will give you a control number, i need this control number and your full name to draw money.

With more than 150 years of experience, Western Union is a global leader in money transfer services. It helps consumers and businesses send money quickly and reliably,only take 5 minutes to arrive.you can visit www.westernunion.com for more details.Also it is easy to find a close agent from this link: http://www.westernunion.com/info/selectCountry.asp and please click Find An Agent .

Here is my westernunion info:
Firstname: Yan
Familyname: Tang
Address: A4-1-3B,Qianlong Xinmao Garden,Longhua,ShenZhen,Guangdong,China
City: ShenZhen
State: Guangdong
Country: China

Note:
After payment,please e-mail us The Sender's First Name, Last Name, Total Amount, Money Control Transfer Number and address on the payment sheet, so that we can track and get the payment.
Also Please tell to us the your recipient name、 recipient address、zip Code、 contact phone number.
Our Email address: cxqmcu@cxqmcu.com clark_chen@aliyun.com 315392961@qq.com
---
SHEN ZHEN QLS ELECTRONIC TECHNOLOGY CO.,LTD. (QLS-HiFi)
ADD:Room A1502,NiuLanQian Building,MinZhi Road,LongHua Town,ShenZhen,GuangDong,China
Postalcode: 518131 TEL:0755-28187975 FAX:0755-28187976